You are here
Back to top
The History and Theory of Rhetoric: An Introduction (Paperback)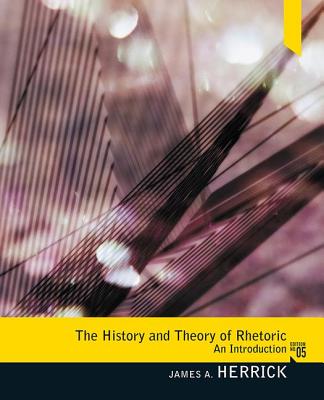 $127.14
Email or call for price.
Description
---
The History and Theory of Rhetoric offers discussion of the history of rhetorical studies in the Western tradition, from ancient Greece to contemporary American and European theorists that is easily accessible to students.

By tracing the historical progression of rhetoric from the Greek Sophists of the 5th Century B.C. all the way to contemporary studies-such as the rhetoric of science and feminist rhetoric-this comprehensive text helps students understand how persuasive public discourse performs essential social functions and shapes our daily worlds. Students gain conceptual framework for evaluating and practicing persuasive writing and speaking in a wide range of settings and in both written and visual media. Known for its clear writing style and contemporary examples throughout, The History and Theory of Rhetoric emphasizes the relevance of rhetoric to today's students.
About the Author
---
James A. Herrick (MA University of California, PhD University of Wisconsin) is the Guy Vander Jagt Professor of Communication at Hope College in Holland, Michigan, where he has taught since 1984. Herrick is the author or editor of seven books as well as a number of scholarly articles, encyclopedia entries, and reviews. In addition to his work on the history of rhetoric, Professor Herrick's interests include new religious movements and the social implications of new biotechnologies. In 2013 his co-edited volume, After the Genome: A Language for Our Biotechnological Future, received the National Communication Association's Ethics Division Edited Collection of the Year Award. Herrick is a founding member of the Baylor University Press series in rhetoric and religion.