You are here
Back to top
Oliver's Crossing: A Novel of Cades Cove (Paperback)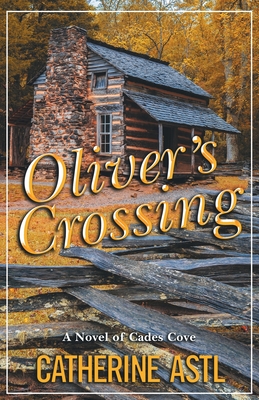 $13.95

Usually Ships in 1-5 Days
Description
---
Cades Cove is a place where the soul knows it is home. An ancient valley in Eastern Tennessee, its mountain peaks saw a successful and industrious society for 119 years. From John and Lucretia Oliver's first steps into the cove in 1818, to its inclusion in the 1937 opening of the Great Smoky Mountains National Park, this quiet and stunningly beautiful place has inspired many who have vacationed in America's most visited national park.
What made the people of Cades Cove so special? What makes their history so magical and inspiring? Through exhaustive research, the author answers those questions, delving deep into their unique past. Though a work of fiction, the people described are real, as are all major events. Within these pages are historical facts and exact quotes taken from some of the best sources, some from the very memoirs of the people themselves.
With writing as beautiful as Cades Cove itself, readers can step back into the early 1800s to meet the man and woman who started it all. Join them as they face threats to survival, Indians and the Trail of Tears, religious splits, bullies, the Civil War, and other monumental events in American history.
John Oliver crossed into the cove in 1818 to achieve his dream of owning his own farm; in doing so, he created an entire way of life.