You are here
Back to top
Unspoken (Paperback)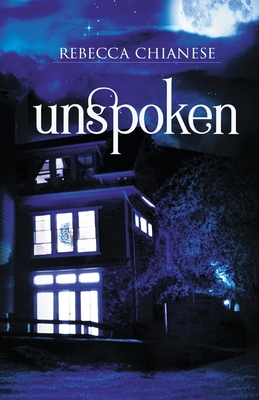 $16.99

Usually Ships in 1-5 Days
Description
---
Alecia, Ivy, Thia, and Fiona are in a book club with only two rules: discuss the book and drink as much wine as possible. When the women discover their daughters are harboring a terrible secret, they set out to uncover the truth, forcing them to examine their own lives, motivations, and loyalties.
An empowering story of breaking the silence of the assault on girls and women.
Alecia Caulding has built a perfect life for her husband Everett and their 13-year old daughter Hannah in the glossy suburbs of Westchester, New York. Her own abusive childhood is deeply hidden beneath the veneer of perfection.
Ivy Barnet left a high-powered career as an attorney to be a stay-at-home mom to her three sons. She will stop at nothing to help her friends protect their daughters, even if it means confronting truths she'd rather not face.
Thia Daniels, dental hygienist and practicing Wiccan, spends her days wrangling her unruly children, and wondering why she isn't as happy as she should be.
Fiona Payne is co-parenting with her ex-husband and his new wife, who happens to have been Fiona's divorce attorney. Fiona thought Chloe had adjusted well to their version of a modern family, and she wonders how she could have gotten it so wrong.
Also by Rebecca Chianese: Mercy
www.amazon.com/dp/1632332809