You are here
Back to top
The Confident Coach: Build a Business You Love, Attract Ideal Clients & Make a Lasting Impact (Hardcover)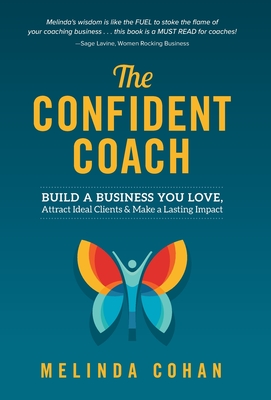 $16.95

Usually Ships in 1-5 Days
Description
---
With the rise in demand for coaches, there's never been a better time to start a new coaching business or expand an existing practice. But how do you continue to get powerful, consistent results for your clients while also feeling confident in running your business?
As the world around us continues to change more rapidly than ever, people are increasingly driven to learn how to take command of their futures. This shifting landscape has created a different kind of client, with new expectations and more emphasis on consistent results. Welcome to the Results Revolution, where coaches who sit around and wait as the industry evolves around them will find their businesses struggling to survive.
The traditional approach to the business of coaching often leaves coaches overwhelmed. But your coaching skills give you an untapped advantage in building and running your own business. Leveraging a coach approach will ensure your business thrives. This in-depth journey will teach you how to:
Reduce your overwhelm and boost your confidence as a coaching business owner
Authentically expand your business, help more people, and increase your income
Implement marketing strategies aligned with the business phase you're in, to attract your ideal clients
Support your clients before, during, after, and between sessions so they're empowered to get the best results from your packages and programs
Redefine your relationship with money and let go of fear around your pricing
Set up the back end of your business so it's streamlined and efficient (and does more of the work for you)
Resolve potential clients' objections gracefully by learning the ten vital elements of every enrollment conversation
Say goodbye to the perfectionism-procrastination cycle so you can implement new ideas without the stress and see quicker results
Cohan walks you through the phases every business goes through-from the initial foundation, through optimizing conversions and mastering enrollments, through leveraging your wisdom and time, to preparing you to scale-no matter what size you want your business to be. This is more than just a book filled with information. You'll learn the seven success systems and how to implement action items for immediate results in your business.
Whether you're just starting out or you're an experienced coach, this book will help you cut through the clutter of confusing advice and discover proven approaches authentic to your natural style to build a thriving coaching business.